Ville Platte, LA, fiber internet service
More speed for all you do. Get the fastest most reliable in-home WiFi when you choose Brightspeed in Ville Platte.
Check Availability
Fiber internet service in Ville Platte
200 Mbps
Brightspeed Fiber
Connect up to 10 devices at once
Streaming, web browsing, social networking, and emailing
Speeds up to 200 Mbps
500 Mbps
Brightspeed Fiber
Connect up to 20 devices at once
HD streaming, web browsing, social networking, emailing and competitive gaming
Speeds up to 500 Mbps
Connect 10+ devices at once
HD and 4K streaming, web browsing, social networking, emailing and best-in-class competitive gaming
Speeds up to 940 Mbps
*Plus taxes. Autopay required. Apoiies to Brightspeed Fiber Internet product in select arees. Limited time offer; subject to change.

Autopay required. Taxes & Charges: Up to $100 installation charge may apply. Pricing subject to change. Router included, subject to return policy. Speed based on wired connection. WiFi speeds may vary. Available internet speeds may vary by address. Services are subject to all applicable service terms and conditions, subject to change. Services not available in all areas. Restrictions apply.
Check Availability
More devices
Have a lot of devices in your home? Connect them at the same time without worrying about speed drop-offs or data limits.
More speed
With symmetrical upload and download speeds, you get a lightning-fast connection every time.
More fun
Level up your gaming with a virtually lag-free experience.
More secure
File management is stress-free when you can back everything up to the cloud in next to no time.
If you would like to order Brightspeed services over the phone, or are upgrading from DSL to fiber internet, call 833-370-2914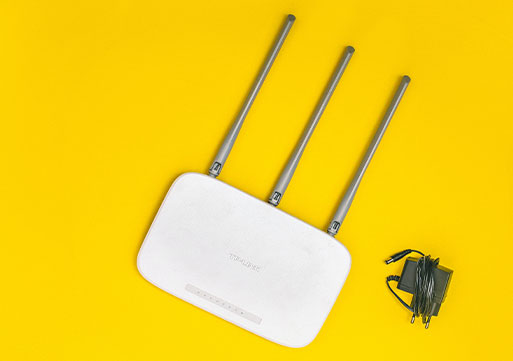 Wireless internet in Ville Platte with fast in-home WiFi
Fast internet is only as good as your home WiFi experience. Stay connected to your world throughout your home with our WiFi. With smart homes, home security systems, personal assistants, along with laptops and tablets, the modern home needs a reliable wireless internet service in order to maintain connectivity for all your WiFi-enabled devices. With the latest modems and routers, Brightspeed's wireless internet provides your entire home with a secure wireless connection to keep your home running.
Frequently Asked Questions
Brightspeed offers a number of different internet service options, including Brightspeed Fiber for speeds up to 940Mbps with straightforward pricing and no annual contracts.
Brightspeed Ville Platte Internet services are dependent on your address. Find out what Brightspeed internet service options are available at your address by checking availability.
Brightspeed Internet does not require you to bundle any additional services to get a great monthly rate on reliable internet service in Ville Platte. Plus, Brightspeed Internet doesn't require any annual contracts or have any data overages. Learn more about your options for
Brightspeed internet services
in Ville Platte today.
Each Internet service provider (ISP) handles the end of services differently. You'll need to check with your current ISP to find out what that procedure will look like. However, starting services with Brightspeed is simple. Begin the process of switching to Brightspeed internet services in Ville Platte with our
availability checker
. It will let you know what services are available at your Ville Platte home or business.
We recommend using Brightspeed equipment to access your Ville Platte internet services for the most reliable experience and robust technical support. However, you may be able to use a third-party modem with your Ville Platte Brightspeed services. Find out if you own a
Brightspeed compatible modem
that has been tested for use on our network.
Brightspeed offers internet that does not require an annual contract. Plus, you aren't required to bundle your services, and there aren't any data overages. Find out what Ville Platte Brightspeed internet services are available at your home or business by
checking availability
.
You can find Brightspeed's support and phone number on our
Contact Us page
.
Yes. Find the Brightspeed address that you should mail your payment to
here
.
To know if a router is compatible with
fiber internet
, you should check the specifications of the router and verify that it has a Gigabit Ethernet port. Also, check if the router supports the latest Wi-Fi standards (such as 802.11ac or 802.11ax) to ensure that it can take advantage of the faster speeds offered by fiber internet.
Technically speaking, any internet connection capable of download speeds in excess of 1 gigabit per second (Gbps) is gigabit Internet. At this speed, you can download a full-length movie in just a few seconds or stream 4K video without any buffering. Most internet connections capable of this speed are fiber connections, but not all. One of the distinguishing characteristics is that fiber internet allows for better reliability and upload speeds.
Fiber optic cables are flexible, thin wires made of glass or plastic fibers that are used to transport digital data signals over long distances. The cables are ideal for high-speed internet connections since they can send data at the speed of light. They are also much more reliable because they're immune to electromagnetic interference. This puts them in contrast to traditional copper connections that often suffer from service disruptions.
A wireless network called fiber Wi-Fi uses fiber optic cables to connect your devices to the internet. Fiber Wi-Fi operates on the same tenets as conventional Wi-Fi, with the added speed and dependability of fiber optic connections. It's important to choose a router that is compatible with fiber internet and has the necessary features to handle the demands of your household's internet usage to get the most out of your fiber connection.